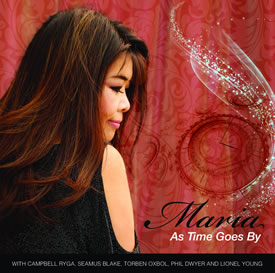 With a smile in her voice, Maria's impeccable articulation and precise diction captivate audiences through a musical breeze of swinging standards, Brazilian rhythms and romantic ballads. Inspired by Nat King Cole, Freddie Cole, Marc Jordan, Ella Fitzgerald, Karrin Allyson and Nancy Wilson, her spellbinding stage presence will uplift your mind and brighten your day.


Maria treats every song like a painting, drawing from her own experiences and interpretations of these timeless songs to engage with the listener. Maria is a vocalist, recording artist and bandleader who is drawn to the Great American Songbook for its beautiful and classic melodies with witty, intelligent and subtle lyrics, written by some of the greatest composers of our time.


Maria's latest album "As Time Goes By" (2018) features North America's top instrumentalists Campbell Ryga, Seamus Blake, Torben Oxbol, Phil Dwyer and Lionel Young. With breathtaking arrangements by Torben Oxbol, this beautiful and romantic album consists of timeless gems and enduring classics by Johnny Mandel, Michel Legrand, Antonio Carlos Jobim, Johnny Mercer and Burt Bacharach, to name a few.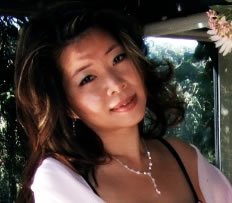 The album is custom designed, with liner notes, photographs and WAV quality music tracks. To get the physical album, please email the artist at info@musicalbreeze.ca. Maria has recorded with Richie Cole, Warren Vaché, George Robert, Krishna Booker, Ian McDougall and Phil Dwyer. Her début album "Where or When" (2012) and second album "Smile" (2015) are receiving regular airplay on The Penthouse Radio in New York and on Breakfast Jazz on KUVO in Denver. "Just a Touch" was chosen as bumper music on Coast to Coast AM. Songs from the début album were also featured on WAMC/Northeast Public Radio, CBC Radio across Canada, DR P1 and DR P8 Jazz in Denmark.
You can also download Maria's latest album here.